TURNING MOMENTS INTO MEMORIES
SPARK THE IMAGINATION
STIMULATE YOUR SENSES
Our passion is driven by turning each and every guest's stay into emotional
experiences! What are you waiting for? Pick your room!
Madri Haveli is part of a long history of more than 300 years. The property was purchased 7 years ago from the Maharaj of Madri by a French investor and Indian designer.
During 6 years, it was under renovation, using the same methods and material which were used 300 years before. Tons of stone were used to give back the same old style and property prosperity.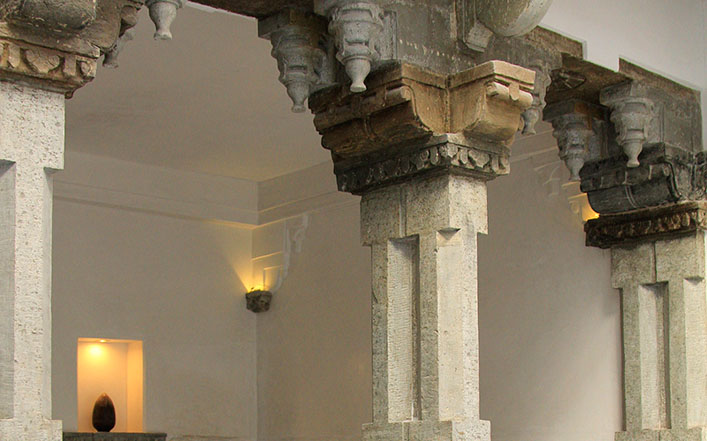 Our manifesto
Turning every guest's stay into emotional experiences!
Haveli is the term used for a private mansion in India with historical and architectural significance. The word is derived from the Persian word hawli, meaning "an enclosed place". In the region of Rajasthan, the havelis were status symbols for the Marwaris as well as homes for their extended families, providing security and comfort in seclusion from the outside world. They usually contain a courtyard with a fountain in the centre and two to three stories high. Madri Haveli originally belonged to Maharana Swarrop Singhji.